Would you like to join one of the most exclusive PTC sites that pays you in bitcoin for viewing simple ads?

Adbtc.top is a PTC (Paid-to-Click) website that offers free bitcoin to its users. You get paid free bitcoins by viewing ads and webpages. Here, you don't have to worry about daily available ads. You can visit anytime and there you will see the updated ads.

Its simple & clear design with no extra ads has always been appreciated. Not only that, it has become the most reliable and highest paying Bitcoin PTC Site.
Quick Overview:
*Online Since: October 2016
*Pays via FaucetHub Microwallet or any Bitcoin Address.
*Minimum Payout: 4,500 satoshis for Faucethub & 45,000 satoshi for any other Bitcoin address.
*Status: PAYING
How do I earn money at AdBTC?
First, you need to register at AdBTC and verify your email-adress. After that, you can login and start to earn money at AdBTC.
There are 3 different ways to earn money at AdBTC. I will show you the difference between all 3 methods and how much you can earn with it.
* Surf Ads (inactive): Up to 100 ads available daily, you can earn from 3.5 – 50 satoshis per ad. Here, it is not necessary for your browser window to be active. You can start the ad and can shift to another window to carry on with your other works or play a game of Hearthstone or another game you like 🙂
Note that you'll get a captcha with a small mathematical question like 16-5 or something similar after every 2 ads.
Be careful, because the START button appears randomly across the screen.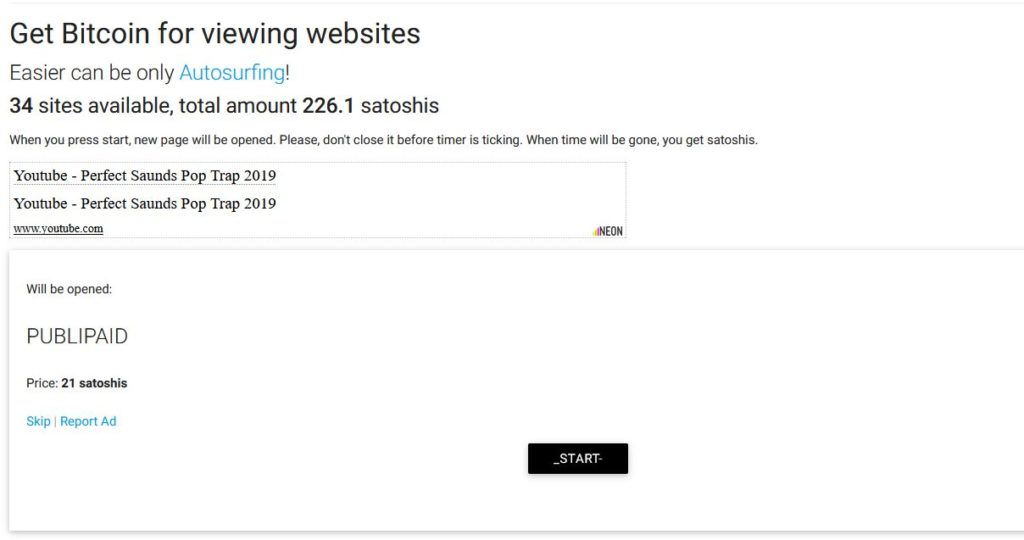 * Active Window Surfing: Up to 10 active window surfing ads daily, you can earn 7 – 50 satoshis per ad. It will become necessary for you to not to close or shift the browser window. After the timer ends, you'll get an easy puzzle to check if you're a robot.

* AutoSurfing: The easiest of all, you can get up to 10 auto surfing ads and earn 4-10 satoshis per ad. Yes, it pays low but also it doesn't require you to solve captcha or active window.
All 3 methods are really easy to use and the payment is quite well. The only issue with AdBTC is their bad support. I had some problems with the link from AdBTC to my Faucethub-Wallet and wrote their support twice, but never got an answer. The problem got fixed though, that's why I can't complain that much. But they should have answered me, it sucks to get ignored.
What do I get if I refer people?
You can create a passive income through refer and earn program. You'll get a referral link. You can promote it on social media, online forums, your blog, etc. You can also tell your friends and families to join the website from your referral link. It may sound easy but you've to actually work hard to gain referrals.

There are two types of referral systems you can earn from.

* Direct Referral: Referrals, that register on the website from your unique referral link. You won't earn much with direct referrals because they rarely stay.
* Rented Referrals: You can buy referrals to increase your bitcoin earnings. One referral may cost you 20,000-200,000 satoshis according to their performance. Unlike other PTC sites, you have got the option to choose the referral. This way you can create a passive income from adBTC.

* You will earn 10% from referral surfing earnings.
* You will earn 5% from referral advertisement spendings.
Is AdBTC legit?
Yes, adBTC is 100% legit. I have been using adBTC for several months and already cashed out once. You can see my payment proof below.

Though it claims you can earn up to 200+ satoshis per click, I have never earned more than 50 satoshis for one site. But still, it is more than other websites offer.
Withdrawal of funds from the site occurs within 3 working days. They have no withdrawal fees/ hidden charges. So you'll get the full amount of satoshis in your wallet.

* FaucetHub Microwallet: Minimum payout – 4500 satoshis.
* Bitcoin Wallet Address: Minimum payout – 45,000 satoshis.
Pros
Easy to use
Payment is good
Your payment arrives fast
Cons
Conclusion
I have reviewed adBTC and proved its legitimacy with the help of payment proofs. But is it worth your time?

There are a lot of daily ads and the payment is quite good, in my opinion the site is worth my time. It is really easy to use and it takes nearly no time at all, because you can do other stuff while watching the ads. The main problem with most PTC sites is, that you need to stay on the window for a certain time. That means, you can't do other stuff meanwhile. That sucks. But at AdBTC, you can do whatever you want while you wait for the countdown to go down and then just start the next ad. That's really great.
If you are interested in AdBTC and want to check it out, feel free to sign up!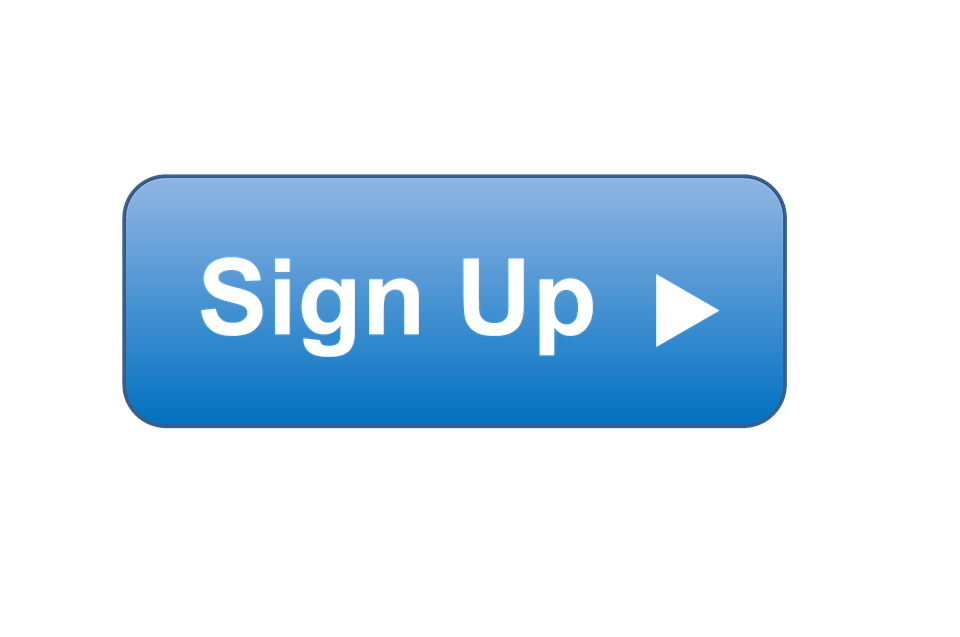 Are you a member of adBTC? Do you have a certain BTC PTC site you like to use? Let us and our readers know about your experiences and review of adBTC in the comments below.